Personal Injury Lawyer in York, PA
A personal injury lawsuit can involve any kind of serious physical harm to you or a family member that was caused by the negligence of another person or entity, such as a business or corporation. Victims of personal injury can sue for monetary losses such as past and future wages or medical bills, but can also seek compensation for pain and suffering, emotional distress, psychological trauma, and loss of life's pleasures, among other things.
If you have been hurt or sustained injuries as the result of another's negligence, you need to hire a Personal Injury Attorney today. In order to maximum the value of your claim for damages, please get us involved in your claim as soon as possible. To assure the recovery you deserve, contact Ferro Law Firm for a no cost initial consultation regarding your case.
Types of Personal Injury Cases
Vehicle Accidents
Wrongful Death
Slip and Fall
Animal Bite Injuries
Schedule a Free Consultation
York, PA's Most Trusted Defense Attorneys
Experienced
As former prosecutors, Ferro brings experience to courtroom unlike any other law firm in the area.
Honest
We are honest lawyers who practice with ethics and integrity for every case we take on.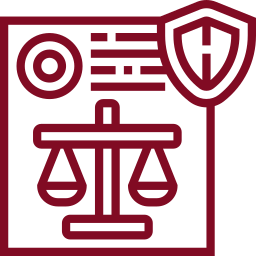 Creative
Being creative with each case is important. No single approach can solve every problem.