White Collar Crimes Overview
White collar crime is complex and varying. White collar crimes are sometimes referred to as business crimes and include fraud, healthcare fraud, bribery, embezzlement, computer crimes, and forgery. White collar crimes are prosecuted in both state and federal court by experienced and aggressive prosecutors. Our law firm has decades of experience defending white collar criminal offenses in both state and federal court. Our law firm is highly experienced and has a wide range of experience in handling criminal matters, criminal investigations, and negotiations with government authorities. We are focused on limiting collateral damage and have helped both individuals and organizations reduce criminal exposure in both state and federal court for a variety of alleged white collar offenses. Our representation includes handling grand jury subpoenas, search warrants, proffer statements and indictments.
An effective white collar defense in connection with the criminal prosecution or investigation requires a significant amount of knowledge and experience. When we are brought on board of a criminal investigation during its early stages, our experienced attorneys will work as a dedicated team to thoroughly investigate the facts of your case and give advice leading to a strategy for the best possible outcome.
Our Law Firm Has Handled Numerous White Collar Criminal Offenses Including, but Not Limited To:
Wire Fraud
Healthcare Fraud
Prescription Fraud
Pharmaceutical Theft and Diversion
Public Corruption
Money Laundering
Environmental Crimes
Drug Offenses
Theft Offenses
Criminal Tax Investigations
Obstruction of Justice.
A strong offense is often times the best defense against criminal white collar investigation and prosecutions. If you feel you may be under investigation by the federal government or state government for a white collar offense or charged with a white collar crime, it is imperative that you retain an experienced and dedicated white collar defense attorney. Our office handles white collar criminal defense in most central Pennsylvania counties and various federal courts throughout the Commonwealth of Pennsylvania. Contact us today for a consultation to learn more about how we can assist with your defense.
Schedule A Free Consultation
York, PA's Most Trusted Defense Attorneys
Experienced
As former prosecutors, Ferro brings experience to courtroom unlike any other law firm in the area.
Honest
We are honest lawyers who practice with ethics and integrity for every case we take on.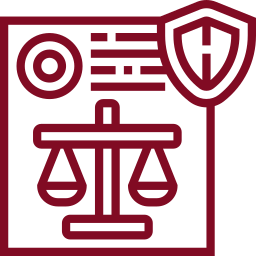 Creative
Being creative with each case is important. No single approach can solve every problem.