Our Approach
You or your loved one deserves the best. Be careful of the internet when choosing the best attorney to help you solve your problem. Ask around. Seek guidance from real people in our community you trust. Talk to people who know the legal system. Look for results and reputation, not website buzzwords or generic claims about being the best. Our clients come from referrals from other lawyers and former clients. We believe in letting our actions speak for themselves. Your case is not a commodity. Our approach is simple: be experienced, prepared, honest, and creative.
Be Experienced & Prepared
We are former prosecutors and fierce litigators. We defend against misdemeanor and felony charges at the state and federal levels. The skill and experience of a defense attorney are critical in criminal cases. Extensive experience in the criminal justice system is desirable. Ferro Law Firm includes former prosecutors who bring that experience to the courtroom. We represent clients against all types of misdemeanor and felony charges.
We are skilled litigators and have built a long list of acquittals and reduced sentences. Although we are well known for our work in the York County criminal justice system, we are equally experienced in defending against charges in the counties of Adams, Cumberland, Lancaster and Dauphin and federal charges. At both the state and the federal level, the skills and experience of the defense attorney can mean the difference between little or no jail time and many years in prison.
Be Honest
Our reputation as skilled, honest lawyers who practice with ethics and integrity are our greatest resource. Prosecutors, Judges and Central Pennsylvania jurors listen to advocates who are skillful and ethical. Our credibility is your advantage.
Be Creative
According to Albert Einstein, imagination is more important than knowledge. Whether defending a high-profile murder charge or a first offense DUI, we look for the best result for each individual client. Every path to success is different. We handle a diverse spectrum of criminal cases, ranging from domestic violence crimes, sex crimes, violent crimes and drug crimes to driving under the influence (DUI), theft, embezzlement, and fraud. No single approach can solve every problem. Count on us to use to use our years of experience as both prosecutors and criminal defense lawyers to find the necessary, and if need be, creative solution for your problem.
York, PA's Most Trusted Defense Attorneys
Experienced
As former prosecutors, Ferro brings experience to courtroom unlike any other law firm in the area.
Honest
We are honest lawyers who practice with ethics and integrity for every case we take on.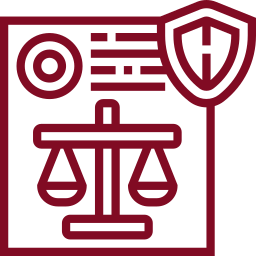 Creative
Being creative with each case is important. No single approach can solve every problem.