Expungement Overview
Everyone makes mistakes. However, when certain mistakes lead to a criminal conviction, they can end up haunting you forever. When a person is convicted of a crime, that crime is immediately placed onto their criminal record. Even a minor blemish on your criminal record can sometimes prevent you from taking important steps to improve your life, including employment, obtaining credit from banks, and entering into lease agreements. With a criminal history, it become extremely difficult to obtain a car or home loan, find a new job, or even travel abroad. Fortunately, there are sometimes things individuals can do to erase those blemishes from their criminal history. The law in Pennsylvania regarding expungement is narrow and complex.
If you have a mark on your criminal history that is preventing you from getting ahead, contact our law firm immediately to discuss your options. The lawyers at The Ferro Law Firm will help you, if possible, through the process of obtaining a criminal record expungement from start to finish. Our lawyers will work with you every step of the way to obtain the desired result. Not every prior criminal history can be expunged. Please call our office to have our experienced attorneys review your case to determine if it is possible to expunge or seal your criminal record.
Schedule a Free Consultation
York, PA's Most Trusted Defense Attorneys
Experienced
As former prosecutors, Ferro brings experience to courtroom unlike any other law firm in the area.
Honest
We are honest lawyers who practice with ethics and integrity for every case we take on.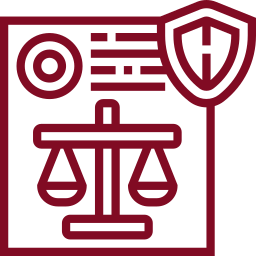 Creative
Being creative with each case is important. No single approach can solve every problem.