Traffic Offenses Overview
Traffic offenses in Pennsylvania are common and too numerous to list. While it may be attempting to just pay the fine and move on, there are often both direct and collateral consequences to be convicted of a traffic offense. There are often multiple defenses to most traffic offenses. Moreover, in many cases, an experienced traffic offense lawyer can obtain a dismissal of the charge or a reduction of the offense so that the motorist has fewer points or a lesser fine. If you have been charged with a traffic violation, contact one of our experienced criminal offense attorneys for consultation today.
Types of Traffic Offenses
Driving Under Suspension
Underage Drinking
Speeding
Avoidance of Points and Driver's License Suspension
Driving Under Suspension
It is against the law in Pennsylvania to drive or operate an automobile without a valid driver's license. If your license is suspended and you are caught driving, you will drive severe fines, fees, legal penalties and additional license suspension periods. In addition, you may face incarceration if caught driving with a suspended license on multiple occasions or driving under a suspended license as a result of a DUI conviction. In Pennsylvania, Driving Under a Suspended License can bring with it severe legal and administrative consequences. In certain situation, significant periods of mandatory incarceration in addition to the fine and costs are required.
Our law firm has years of experience handling all sorts of motor vehicle violations including Driving Under Suspension citations. We have been successful in both mitigating and eliminating penalties associated with these charges. If you or someone you know have been cited with Driving Under Suspended license, or any other motor vehicle offense, contact our law firm immediately to obtain experienced representation.
Schedule A Free Consultation
York, PA's Most Trusted Defense Attorneys
Experienced
As former prosecutors, Ferro brings experience to courtroom unlike any other law firm in the area.
Honest
We are honest lawyers who practice with ethics and integrity for every case we take on.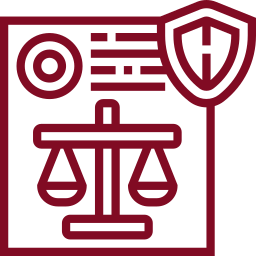 Creative
Being creative with each case is important. No single approach can solve every problem.