Former Prosecutors…
NOW WE DEFEND
Call Us At 717-668-8159 Or Fill Out Our Consultation Form To Schedule Your FREE Initial Consultation Today!
Who We Defend
Our Mission is to achieve client's goals through a commitment to results and aggressive advocacy.
Criminal Defense
We have extensive experience defending the rights of individuals during every stage of criminal investigations and prosecutions.
DUI Defense
We will listen closely to the details of your drunken driving arrest and work with you to get you the best possible outcome.
Personal Injury
If you have been hurt or sustained injuries as the result of another's negligence, you deserve maximum value for your claim.
Have You Been Charged With a Crime? Injured?
We are the go-to Law Firm in Central Pennsylvania. We are comprised of a group of former prosecutors who are trial ready and have experience both prosecuting and defending a broad range of criminal offenses. Our attorneys have handled all aspects of nearly every type of state and federal criminal offense.
With every case, from the moment the charges are initiated through the trial and appeal stages, Ferro Law Firm takes a personal, hands-on approach. We provide peace of mind and proven results that comes from a combination of knowledge and courtroom experience formed over decades in both state and federal courtrooms.
Schedule A Free Consultation
Contact Ferro Law Firm to schedule your free consultation.
Count On Us
We are former prosecutors and fierce litigators with decades of experience that will find the necessary, and if need be, creative solution for your problem.
Get The Justice You Deserve
Ferro Law Firm takes a personal, hands on approach to achieve the best possible result for every individual case. Our proven track record speaks for itself.
York, PA's Most Trusted Defense Attorneys
Experienced
As former prosecutors, Ferro brings experience to courtroom unlike any other law firm in the area.
Honest
We are honest lawyers who practice with ethics and integrity for every case we take on.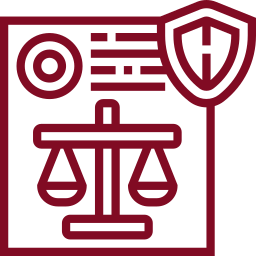 Creative
Being creative with each case is important. No single approach can solve every problem.
"*" indicates required fields