Firearms and Weapons Charges Overview
Gun charges are serious charges with significant consequences. A person convicted of a gun charge in Pennsylvania is likely to face a lengthy prison sentence. A conviction on gun related offenses will have lifelong impacts.
Types of Firearms & Weapons Charges
Possession of a Firearm Not Entitled to Possess One
Possession of a Concealed Firearm Without a Valid License or Permit
Carrying a Firearm With an Obliterated or Altered Serial Number
Possession of a Firearm by a Minor
If you have been charged with any of the above Firearm offenses, or other weapon offenses, our law firm can give you knowledgeable assistance and help. There are numerous defenses to the above charges that can be litigated both before and during trial. Our attorneys have been successful in both suppressing the evidence associated with Firearm offenses and also obtaining not guilty verdicts at trial based upon the Commonwealth's failure to prove these offenses beyond a reasonable doubt.
Our law firm will provide the best possible criminal defense to these charges and ensure that your rights are protected.
Schedule A Free Consultation
York, PA's Most Trusted Defense Attorneys
Experienced
As former prosecutors, Ferro brings experience to courtroom unlike any other law firm in the area.
Honest
We are honest lawyers who practice with ethics and integrity for every case we take on.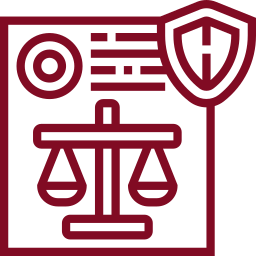 Creative
Being creative with each case is important. No single approach can solve every problem.