Theft & Property Crimes Overview
There are many different Pennsylvania theft crimes. These offenses include Theft by Unlawful Taking, Theft by Deception, and Receiving Stolen Property, just to name a few. Some Pennsylvania theft crimes are graded as summary offenses, but others can be misdemeanors and also felony offenses. One can commit theft with movable or immovable property. A person is guilty of theft if he unlawfully takes, or exercises unlawful control over, property of another with intent to deprive that person of the property.
Theft by Deception occurs if an individual intentionally obtains or withholds property of another by deception. Finally, Receiving Stolen Property, occurs when a person intentionally receives, retains, or disposes of movable property of another, knowing that it has been stolen or believing that it has probably been stolen. It is important to hire a lawyer to handle a theft charge, even if it is a first offense. A conviction for theft can remain on your criminal record and drastically affect your future. Additionally, prior theft offenses dramatically increase future criminal consequences.
There are often numerous opportunities to reduce or dismiss certain types of theft charges through plea negotiations and possible participation in a discretionary diversion program called Accelerated Rehabilitative Disposition or ARD.
Types of Theft & Property Crimes
Access Device Fraud
Forgery
Retail Theft
Retail Theft is a unique criminal offense in Pennsylvania and convictions often have drastic consequences, both direct and collateral, to individuals convicted of those offenses.
An individual can be charged and convicted of retail theft even if he does not physically take items from the store without paying for them. One can be convicted of retail theft under numerous circumstances, including, but not limited to, the following:
Takes possession, carries away or transfers merchandise displayed, held or offered for sale
Alters, transfers or removes any label, price tag marking affixed to the merchandise displayed or held and offered for sale by the store
Transfers any merchandise displayed, held or offered for sale by any store from its original container to another container with the intent to deprive the merchant of some or all of the full retail value.
Under rings merchandise
Destroys, removes, or deactivates any inventory control tag or security strip
Retail Theft can be graded as a summary offense all the way up to a felony of the third degree. It is important to hire a lawyer to handle a retail theft charge, even if a first offense. A conviction for retail theft can remain on your criminal record and drastically affect your future. Also, subsequent retail theft offenses become dramatically more consequential after receiving a first retail theft conviction.
Burglary
Under Pennsylvania law, a burglary generally occurs when persons enter buildings or homes with the intent to commit a crime therein, regardless as to whether others are present at those locations at the time of the offense. Burglary is always a serious felony offense under Pennsylvania law. As a result, a burglary conviction has the potential to result in decades in prison, significant fines and disastrous collateral consequences.
An experienced defense attorney can challenge the evidence in a burglary prosecution and, many times, can prevent the Commonwealth from proving all of the elements of the crime.
Access Device Fraud
Access Device Fraud is a serious crime in Pennsylvania. If you use someone's credit card, debit card, gift card, or account information to make a purchase in a store or online without the permission of the cardholder, you may be subject to a prosecution under this statute. The impermissible use of an access device (credit card, debit card, etc.) can lead to the filing of charges ranging in severity from a felony of the third degree to a misdemeanor of the second degree. The grading of Access Device Fraud offenses is normally based upon the value of the property at issue.
If charged with Access Device Fraud, you need an attorney who will fully prepare to fight these charges and obtain the best possible result for your case. In certain circumstances, individuals charged with Access Device Fraud, may be eligible for the dismissal of charges under various diversionary programs and negotiated settlements with the District Attorney's Office.
Forgery
In Pennsylvania, a person can be charged with Forgery if they alter documents, without permission and use certain altered documents such as checks or credit cards, in order to obtain some financial benefit. Forgery always involves some type of writing, and the gradation of the charge depends upon the type of the writing involved. Forgery offenses are most serious when the forged document is something which purports to have been issued by the government. Forgery will most always be charged as a felony offense and can result in significant periods of incarceration and numerous collateral consequences.
If you are facing criminal charges for Forgery or other theft related charges, our law firm can help. We have successfully defended hundreds of clients in jurisdictions throughout Central Pennsylvania. There are many defenses to Forgery charges and also numerous options to resolve cases, without imprisonment and possibly without a criminal conviction.
Schedule A Free Consultation
York, PA's Most Trusted Defense Attorneys
Experienced
As former prosecutors, Ferro brings experience to courtroom unlike any other law firm in the area.
Honest
We are honest lawyers who practice with ethics and integrity for every case we take on.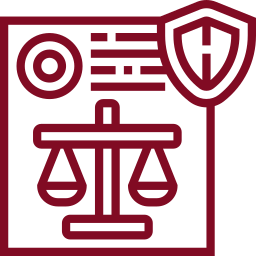 Creative
Being creative with each case is important. No single approach can solve every problem.